Public Safety
I provide unique insight into a problem facing Jersey Village today. Early in my life, I was taught the importance of service by my father. Since my start as a volunteer firefighter, I have achieved several certifications, including Firefighter, EMT, Fire Officer, Safety Officer, Hazardous Materials Technician, Texas Police Officer, and Major Crimes Investigator. During my career, I have both volunteered and been paid by the Jersey Village Fire Department and Police Department. I currently work as a Lieutenant and supervisor criminal investigators who work with area fire departments. In recent months, it has become apparant that Jersey Village must develop a plan for staffing the fire department. My opponent has recommended the city consider contracting with Cy-Fair Fire Department to replace JVFD. I am strongly against this purposal. Jersey Village deserved to be protected by Jersey Village Firefighters. We have already invested in a full-time staff of twelve firefighters. It would be tragic to drop that investment in favor of a third-party with limited controls. Jersey Village Fire Department has provided outstanding service and the community has strongly supported them. I will continue to show them the support they deserve and look for ways to fund the required firefighters to protect our lives and homes.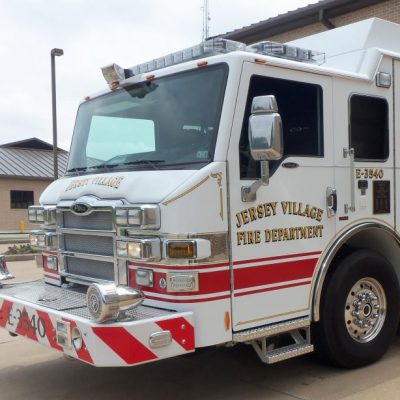 Location of City Services
I will fight against any purposed movement to the Police or Fire Stations. These stations are strategicly located to provide the best service to all areas of Jersey Village. Their movement would jepordize our standing with the Insurance Standards Orgaization and raise the cost of living. The police and fire stations will remain in their current location.
White Oak Bayou Flood Mitigation
Jersey Village has been working on a Long Term Flood Recovery Plan. You can find more information at the city website: https://www.jerseyvillagetx.com/page/Long_Term_Flood_Recovery_Project. Some highlights are
The Golf Course Berm and Wall St Drainage projects are nearing completion. During recent rains we have seen dramatic improvement to water flow. The Wall St pumps have been installed and will be powered in the near future. This will have significant positive impact to the homes in the Wall St area.

Harris County is finishing up their improvements to the E100 White Oak Bayou. This project should be completed by summer. The widening and deepening of White Oak Bayou will move water more efficently and help reduce flooding in Jersey Village.

Harris County and Jersey Village has partnered to make improvements to the E127 tributary which runs along Wall St and DeLozier St. These improvements will also reduce flooding by moving water more quickly down the bayou.
Flooding is a top priority and should always been a topic of discussion on City Council. I will always work with the City Manager and outside partners to make progress towards a safer Jersey Village.
.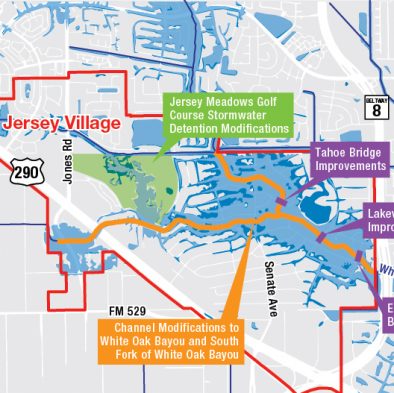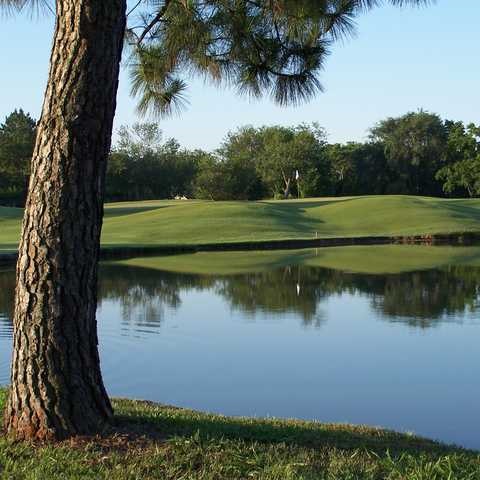 Jersey Meadows Golf Course
I have always supported the Jersey Village Golf Course. We have invested in the facilities, the fencing, the greens, and the people. It is time to invest in the building. However, I was against the purposal to enter into a $20,000,000 bond. I believe a modest facility can be built with funds on hand. I requested a special city council work session where we discussed alternatives and sources of funding. In the end, we were able to agree on a funding plan that did not require a bond but provided the new building that is needed.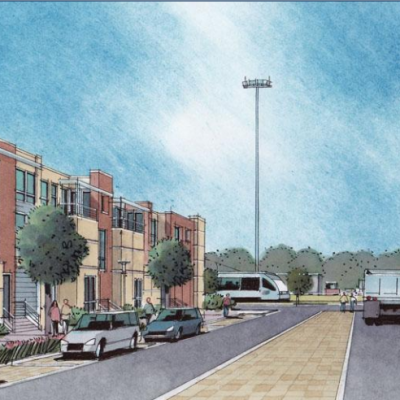 Village Center
I have consistently been a voice for economic development in Jersey Village. I regularly attend meetings outside of Jersey Village to advocate for the city and the value of investing your business in JV. We are currently evaluating a purposed agreement with KHJR that includes the sale of the 43-acres south of 290. My best-case scenario would include the sale of the property and development of retail or a mixed-use development that is both enjoyable to the citizens of Jersey Village and capable of monetarily supporting existing city services. Until the feasability study recommends a stadium, I am not in favor of a stadium at the city's expense. I would prefer a private entity own and operate the stadium.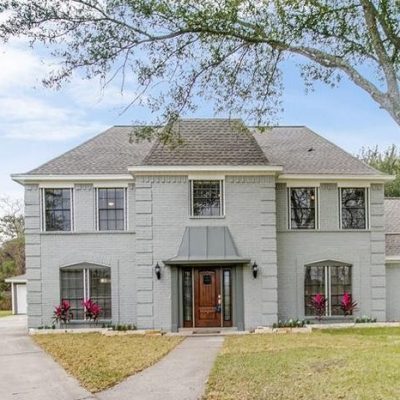 Reduced Property Taxes for Residents
I worked with Mayor Bobby Warren to raise the homestead exemption to 14%. I believe it is important to maintain a fiscally conservative budget as a city. We should pay as we go and not incur any unnecessary debt. Currently, the homestead exemption for Jersey Village property taxes sits at 14% of the total property value. To put it politely, the citizens deserve more. I will work with the current council members to find money in the budget to increase the rate towards the cap of 20%.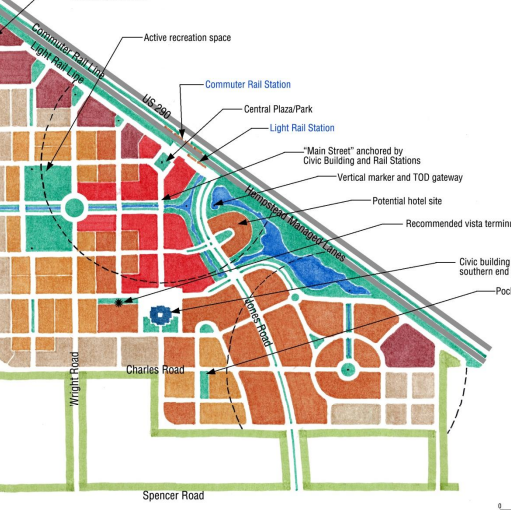 Vision
I believe Jersey Village is ripe for growth. The council should continue to support the City Manager in discussions with developers or potential businesses moving to Jersey Village.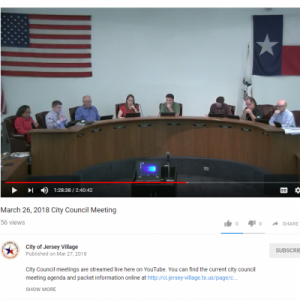 Transparency
Being upfront and honest with citizens is important to gain and retain the respect of the community. During the past year, great steps have been made by the current council to provide us with more information.