Appearance in Harris County Commissioner's Court
As I suggested to you, today I appeared before the Harris County Commissioner's Court to support their decision to continue with their flood damage risk reduction of White Oak Bayou.
I was joined by City Manager Austin Bleess, Councilman Wubbenhorst, Councilman Mitcham, and Resident Mike Stembridge who has suffered multiple losses due to flooding. I need to also mention Councilman Warren
intended to speak but was unable as it would constitute a quorum of the city council. I want to thank each of these men for taking of their time today.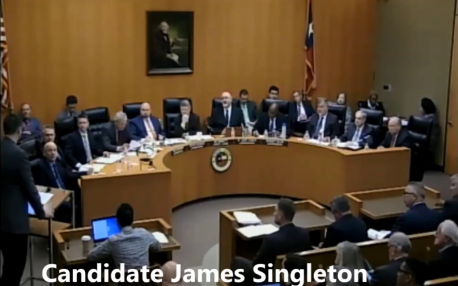 "I appreciate Commissioner's Court for putting this item on the agenda… the City of Jersey Village is ready."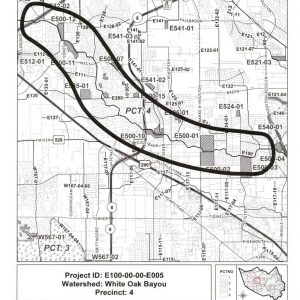 Prior to today's meeting, I was able to speak with Harris County Clerk Stan Stanart about the documents used to present the item to the court. After the meeting, I obtained copies of the maps provided. As you can see, Harris County Flood Control District is moving forward with improvements to the main bayou channel as it travels within the city limits of Jersey Village.
This is a continuation of a 1998 project with the Harris County Flood Control District and U.S. Army Corps of Engineers. The final leg of this project is to improve the channel conveyance. This will include the widening and deepening of the channel. Many details of this project are still to be determined. I will continue to stay involved and keep you informed. We must continue to be vocal with each partner in this project. After four Jersey Village residents spoke, Commissioner Radack mentioned our city multiple times when discussing the flooding risk challenges facing the county. I am happy to announce this item passed without issue.
The Harris County Flood Control District will return to the court at a future date. They will need to have the Court's approval for a finalized contract for design, bidding, and construction.